ElliptiGO for Fitness Enthusiasts
Love the elliptical trainer but hate being stuck in the gym? Enjoy riding a bike but struggle with the discomfort and how long it takes to get a good workout? Whether you want to lose weight, get healthier or improve your fitness, an ElliptiGO bike is the perfect way to get a fun, low-impact and whole-body workout indoors or outdoors.
Burn more calories while having fun:
Fun and effective whole-body workout
Low-impact on back, knees and joints
Comfortable workout position
Weight-bearing exercise
Indoor/Outdoor versatility with our Fluid 365 Stationary Trainer
"Simply put, my ElliptiGO bikes changed my life and have been a huge part of my personal transformation in losing over 100 lbs. Fitness has never been this much FUN!"
Lyn Huston
"I love it! I'm feeling great. I've lost 15 pounds and my knees and back don't hurt when I'm finished. I'm up to about 1.5 hours per ride. Buying the ElliptiGO was the best decision. I wish I'd done it sooner."
Steve Neubert
"Wow! Wow! Wow! My ElliptiGO bike is crazy fun. I completely forgot that I was exercising. That is until I looked at my Fitbit stats. It's the perfect product to help me achieve my health and fitness goals."
Cathy Fowler
"A few months after I'd undergone total hip replacement surgery I discovered ElliptiGO. Nearly 8 years later I am still GOing! From daily, pain-free exercise to participating in events and meeting other riders, the ElliptiGO has enriched my life in so many ways."
Jane LeGore
Training Plans
Individually structured plans for all expertise levels. Find the best program based on your needs and goals.
Meet the Coaches

What the experts are saying
"For over a decade, I having been using ElliptiGO bikes personally and with many of my clients, including Jennifer Lopez. It's Jennifer's "go to" outdoor cardio device and she loves what it does for her booty. Hands down, ElliptiGO bikes deliver the best full-body cardio workout outside, without beating up your body. I'm a huge believer."
Dodd Romero Celebrity Trainer
"ElliptiGO bikes are the best cardio workout on two wheels. The standing posture recruits core muscles and activates a full-body workout. A traditional bike does not. And did I say FUN! My ElliptiGO has been my pandemic miracle, a life saver and incredible workout all rolled into one!"
Teddy Bass Author and Fitness Trainer
"I absolutely love my ElliptiGO. It's a great full body workout and it's easy on my joints. And it's way more comfortable than a traditional bike. Bonus is, not only can I ride it outside, I can also set it up inside on a stationary trainer. It's so much fun!"
Paula Abdul Singer, Dancer, Choreographer, Actress, TV Personality
"I have taught spin classes and run a personal training business for nearly two decades, helping clients qualify for Kona, the Boston Marathon and College Scholarships. There is no other fitness tool that delivers such a time-efficient, full-body workout that's also easy on the body and fun!"
Susanne Davis Personal Trainer, 2X USAT National Masters Champion, 7X Kona Ironman Competitor, 2013 Triathlon Athlete of the Year
Research Studies
The Data Behind the Benefits
University-based researchers have published several studies on ElliptiGO bikes. They found that riding our bikes burns 33% more calories than a regular bike and provides a workout benefit that is very similar to running.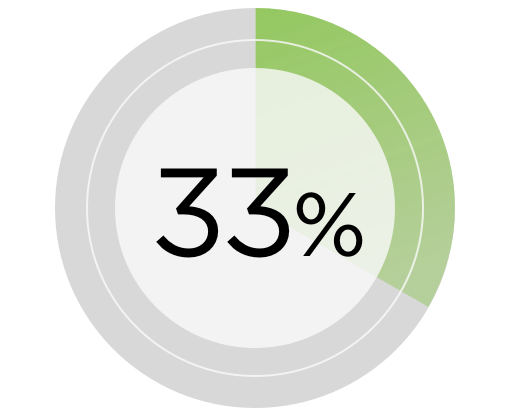 University of California research showed riding an ElliptiGO burns 33% more calories than riding a traditional bike at the same speed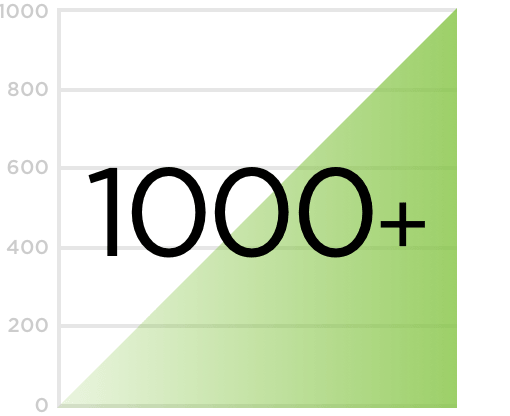 Study participants burned more than 1000 calories per hour riding ElliptiGO bikes
Fitness Brochure
Whether you're just beginning your fitness journey or you are a long-time fitness enthusiast, you've probably noticed there are a lot of options out there. We created this brochure to showcase why ElliptiGO bikes are the best cardio workout on the market.
Universities and Teams using ElliptiGOs
ElliptiGO bikes provide an ideal form of low-impact, full-body training that can be done on the road or in a stationary capacity. Our customers range from everyday people who want to live longer, healthier lives, to competitive athletes at the high school, college and professional level who want to maximize their performance. We have training programs available for people of all abilities to achieve the results they are looking for.
A sample of the more than 300 Universities and High Schools integrating ElliptiGO training into their programs:

"You can torch more than 300-600 calories in just a half hour."
"30 minutes of hard riding on the ElliptiGO is similar to a good 30 minute run in terms of aerobic conditioning and calorie burning."
"The ElliptiGO delivers the high-performance benefits of running, cycling, and the elliptical with little to no impact on your joints."
"You can go really fast on an ElliptiGO, and there is a sense of weightlessness while riding it. You are guaranteed to have fun on board." "Using an ElliptiGO is a safe, low-impact, effective way to keep moving, elevate your heart rate, build endurance, and add some lower body and core strength." Can I use my ElliptiGO bike indoors on a stationary trainer?
Yes! You can use any ElliptiGO elliptical or stand up bike model in a stationary capacity (indoors or outdoors) with the Fluid 365 Stationary Trainer.
How does an elliptical bike or stand up bike compare to traditional cycling?
ElliptiGO bikes burn 33% more calories than a regular bike traveling at the same speed, so you can get your workout in a shorter period of time but still travel at cycling-like speeds. Because you are using your core and upper body for balance, ElliptiGO bikes deliver a full-body workout. On the road, you will find elliptical and stand-up bikes give you a better line of sight and make you more visible to drivers and pedestrians. Finally, our products are much more comfortable than regular bikes and alleviate the seat, back, neck and wrist pain that often accompanies traditional road bikes.
How easy is it to balance on an elliptical or stand up bike?
Balancing on an ElliptiGO bike is very similar to balancing on a regular bike while standing up on the pedals. As long as you have the skills to ride a bike while standing on the pedals, you should be able to ride an ElliptiGO. Here's a video of beginners riding the ElliptiGO so you can see what their experience was like  https://youtu.be/5ZH1277W7ls
Can elliptical bikes and stand up bikes climb hills?
Climbing is one of the best things that elliptical bikes and stand up bikes do. Most of our bikes have at least eight gears, and because you are standing the entire time, you are always in a great climbing position. We think the best proof of how good ElliptiGO bikes climb is the fact that every major cycling climb in the world has now been completed by an ElliptiGO rider. Here are some of their stories.
How easy is it to assemble the ElliptiGO bike?
Your ElliptiGO bike will arrive almost completely assembled, no tools required. For more on how to unpack your ElliptiGO, please see our Getting Started videos  or contact service at [email protected] or 888.796.8227.
Have questions?
Connect With Real Customers
Interested in an ElliptiGO bike but have questions? Check out our ElliptiGO Enthusiast Map, where you can connect with owners from all over the country.
Our Bikes
Our two product families provide different riding experiences:
Elliptical bikes have a gentle long-stride motion that feels like running on air.
Stand up bikes have a circular pedaling motion and offer a more comfortable and superior workout compared to a traditional bike.
Both deliver a low-impact, full-body workout that burns 33% more calories than a traditional bike. Which family is best for you depends on how much you'll benefit from the elliptical pedaling motion.
Try it yourself
Experience a Test Ride
Ready to experience the comfort, fun and pure exhilaration of riding ElliptiGO bikes? Take a test ride and see what all the fun and fitness is about!