Join Our Worldwide ElliptiGO Community
When you get an ElliptiGO, you get more than a bike. You get access to a global community of enthusiasts who want to help you get the most out of your experience. They are a wonderful resource available 24/7 for riding tips, training advice and inspiration that will help you become a better version of yourself.
Meet some ElliptiGO riders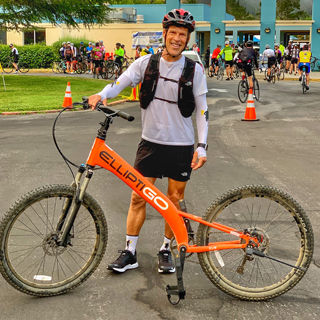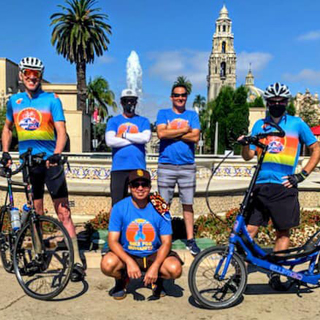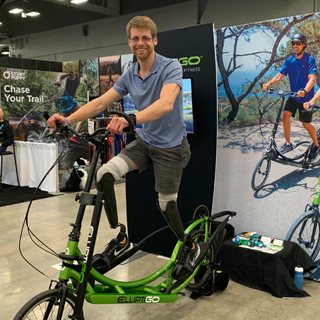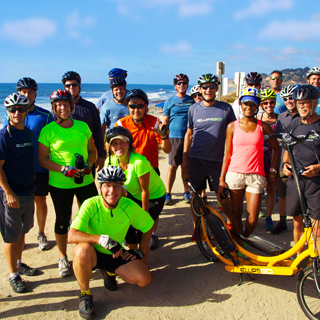 Connect with Our Community
Looking for a local ElliptiGO event or riding group? Want to get advice from fellow customers? The best place to get this information and more is from our supportive community of riders from around the world.
Send Us Your Stories
We want to hear from you! Share your pictures and riding adventures with us. Submit them here and you may see them published in our monthly newsletter or highlighted on our social media.
Annual Rally and World Championships
Join the largest yearly gathering of ElliptiGO riders each fall in San Diego. Meet fellow riders and take part in group rides along the California coast. If you are looking for a challenge, apply to race in our World Championships at Palomar Mountain, a grueling 11.7 mile climb with 4,209ft of elevation gain. Whether you come for the riding, the camaraderie or the competition, you are sure to make some new friends and have a great time.
How do I join the Global ElliptiGO Riders Club (GERC)?
How do I find out about events in my area?
The best place to look for ElliptiGO-specific events in your area is the Global ElliptiGO Riders Club events page: http://elliptigoclub.org/events/
If you are looking for general recreational cycling events in your area, bikeride.com and active.com usually have updated calendars of cycling events around the country.
How do I use my GERC discount?
Once you receive your discount code, you can use it during the checkout process on the website. Just put the code into the box labeled DISCOUNT during the last step of the purchase process.
How can I find other ElliptiGO riders near me?
How do I participate in the Annual ElliptiGO Rally?
Every ElliptiGO owner is welcome to join in the fun at the Annual ElliptiGO Rally. All of the details for this year's event, including how to register, can be found on the Global ElliptiGO Riders Club website: http://elliptigoclub.org/events/
How do I qualify for the ElliptiGO World Championships?
Every year a small number of ElliptiGO riders vie for the Founders' Cup and Founders' Globe awards by racing up Palomar Mountain. To learn how to qualify and to get all of the event details, check out: https://www.elliptigo.com/world-championships/
Latest Updates about ElliptiGO